Working Together for a Resilient Amherst.
Primary Election: September 4th!
Thank you District 5,
I look forward to serving you!
Working Together for a More Resilient Amherst.
Our town is moving forward. We must do it together. As our new Town Council is seated, I plan to use my ability to manage business, use technology, do research, listen, and solve problems with others to address challenges that Amherst's new Council will face—and set up processes to make wise, fiscally responsible, and long-term decisions to create a thriving community in Amherst. In particular, I am committed to engaging diverse populations, especially those whose voices are unheard, to solve the issues that affect us all. I believe that the best solutions often come out of diverse and seemingly contradictory perspectives. As an immigrant I didn't understand the importance of my role in civic engagement and I didn't think that my voice mattered. I would like to make sure that all residents in my district have the opportunity to participate in shaping Amherst's future together.
As a member of the Town Council, I will be working with other Town Councilors to address the important issues facing Amherst–Diversifying tax base, Providing quality services including building new schools with universal Pre-K, and ensuring a responsive government with robust resident participation. As a District 5 Councilor, I am committed to working with the residents to promote a thriving community with positive social, economic, and environmental outcomes for all its residents.
Diversify Amherst's Tax Base
I am committed to supporting new revenue strategies for Amherst that will reduce the share of taxes for residential taxpayers.
The majority of our taxes are generated through property taxes. A very large portion of Amherst property is owned by our university and colleges, which means we do not collect taxes on these properties. This fact, plus the lack of economic development in town, has caused over 90% of our taxes to rest on residential property owners. This share is much less in most towns.
I believe that creating an environment where investment can be made in densifying our downtown and village centers would spur economic development that would create much-needed housing at all levels of affordability. More living spaces downtown and in village centers would, in turn, create demand for more businesses—all of which would be contributing to our tax base. And an added benefit of creating more housing downtown and in village centers would be less impact on our environment per person, while giving us the tax base to protect more outlying open space.
I would also like to focus on creating opportunities for partnerships among different stakeholders for social and economic innovation. For example, UMass projects an unmet need of 2,000 beds for students by 2020. A public-private investment, like the one at Northeastern University in Boston, can engage private developers to build student housing on the UMass campus. This would free up housing in town and raise tax revenue while solving student housing problems for UMass.
Being proactive with thoughtful, long-range planning will give us the tools to ensure that our town does not lose it's small-town charm. Form-based zoning and other planning and zoning approaches would enable us to control development in keeping with our downtown charm.
Build New Elementary Schools with Universal Pre-K
I am committed to investing in pre-K through 12 education programs and facilities in our town. The Fort River and Wildwood school facilities are a major problem—this is very clear to me, to the schools' staff, and to a majority of voters in Amherst who voted to replace these schools. I support a goal to replace these schools by 2023 with full matching funds from the state.
I believe universal pre-K education must be a part of this plan. It is very clear that early-childhood education is a critical component of a child's development. Unfortunately, many families in our town cannot afford pre-K education for their children, putting those kids at a distinct disadvantage. I believe that pre-K should be part of our town's public schools program, so that just like K-12, all children may get the education they deserve to be productive residents of our town.
I am committed to our town delivering high-quality services to residents in all areas, from schools to roads to libraries to public safety to health services to inspections to public parks to parking—that's just to name a few! Unfortunately, we have amassed quite a backlog of capital projects that are past due for being implemented: 2 elementary schools; fire station; DPW facility; Library; and the Senior Center. I particularly understand the need for a new fire station that can more adequately serve South Amherst. We need to make all these projects a reality, but do so in a way that does not place undue burden on our taxpayers. That means that as we look at funding these programs, we will need to work together and make design decisions that ensure that we receive matching funds from the state.
Ensure Responsive Government with Robust Resident Participation
We have a new form of government forming as I write these words. It will be important to ensure our new processes create robust resident participation, starting with equity and inclusion. I will encourage my fellow residents to participate in many ways with our local government—from committees that do the deep-dive work on the issues to regular District Meetings with our Councilors to Town Forums on issues like the budget, schools, and master plan.
I have a Doctorate in Business and am a local business-owner, and will bring a commitment to transparent and sound fiscal management, which is critical for our town's $92 million budget and operations. I will encourage our Town Manager to implement industry best practices in all our town's operations. We are not alone in our country with unique challenges. There are many college towns of our size across the U.S. and the world, and we can learn from many of them—from both their successes and mistakes. I will work to ensure that we learn from other towns like ours.
Working for South Amherst (District 5)
Not only will I work for our entire town on issues of mutual importance, but I will specifically work for South Amherst (District 5) residents. Our part of town is an economically, culturally, and ethnically diverse area made up of single-family homes, condos, a housing cooperative, and apartments. It boasts a public elementary school and private school, as well as a college. We have two Village centers with restaurants, offices, and retail establishments, along with Eric Carle Museum, Hitchcock Center for Environment, the Historic South Amherst Congregational Church, a public park, library, golf-course, farms, and acres of conservation land. Amidst all of this is a retirement community complex.
As a Councilor representing South Amherst, I will work with you to promote a thriving community that is sustainable in the long run and provides all residents the opportunities to pursue their life goals and positive life outcomes. Here are some specific South Amherst issues that I will focus on:
Access to Education & Basic Services in south amherst
Investing in a fire station in South Amherst

Ascertaining the impact of new schools on Crocker Farm School.

Attending to the needs of our seniors at Applewood and elsewhere in South Amherst.

Accessibility of basic services to immigrants and income-eligible residents and ensuring that income eligible kids do not have to pay for after school activities

Ensuring pedestrian safety, especially sidewalks to Groff Park and Crocker Farm.

Maintaining South Amherst roads, bike paths, and reliable public transit.
Economic Opportunities for South Amherst
Reduce the town's reliance on residential property taxes by diversifying our tax base.

Focus development in South Amherst Village Centers to boost economic activity that is sustainable and maximizes benefits to residents.

Create affordable work force housing

Support local businesses.
Maintaining a Healthy south amherst environment
Preserve our open spaces.

Maintaining community spaces such as Groff Park and the restoration of Markert's Pond on Pondview Dr.

Get a greenhouse gas survey to identify sources of pollution in South Amherst.

Educate and support our community on the benefits of solar, geothermal and biogas to minimize our local carbon footprint.

Adopt Complete Street Policy that ensures safe access for all users of streets regardless of age, ability, or mode of transportation.
Investing in South Amherst's Sense of place
Promoting arts, cultural, and community organizations and events such the Annual 4th of July Parade, Groff Park, the Arboretum, the Car Show at Atkins Markets, and Eric Carle Museum and the Hitchcock Center For The Environment

Create new ways for South Amherst residents to share their issues, ideas, and vision.
Answers to Local Issues Questionnaires
Click the buttons below to see Shalini's answers to questions posed about local issues by local organizations....
Together!
I cannot do this alone, I need your help! We all need to work together and trust each other. I am committed to creating opportunities for diverse populations to come together and share their needs, ideas, vision, and how they can participate in creating the community we want.
Our town government represents us, which is one of the reasons why transparency and participation are important. I will help my South Amherst neighbors in District 5 be informed about the issues and details of our town operations. At the same time, I will collaborate with my colleagues in the Town Council to address systemic issues that affect all of Amherst. I look forward to working with you to create a healthy and thriving community.
We are all in this together!
What folks are saying
about Shalini.
I will work to solve Amherst's challenges in a way that brings people together, rather than polarizes.
About Shalini.
I am an immigrant, small-business owner, mindfulness teacher, mother, and wife. When I became an American citizen three years ago, after living 14 years in the U.S., I began getting involved in civic issues. My experience living in three distinct cultures—Indian, Arab, and American—as well as working in accounting, academic research, business, and mindfulness can help me, as a District 5 Councilor, see issues from different perspectives, systematically research issues, and collaborate with a focus on problem-solving for long-term solutions that benefit all residents of our Amherst community.
Amherst was my first home when I moved with my son to the U.S. 17 years ago. It is also the town where I developed a love for nature, from which naturally emerged my contemplation practice, which is now also my full-time work. I received my doctoral training in marketing at the UMass Isenberg School of Management. My son graduated from the Amherst public schools with a sound foundation to be a well-rounded individual and pursue his dreams of becoming a doctor. I live with my husband, George R. Milne, a professor at the business school, and our two cats.
In 2005, when I taught my marketing undergrads about maximizing all stakeholders' value and conscious capitalism, I was labeled a "new-age hippie." Fast-forward 10 years, I am working with schools (Amherst Regional High school teachers and UMass Women in Leadership), nonprofits (Craig's Door and Little Kids Rock), and businesses (Salesforce and Northwestern Mutual) to bring mindfulness-based trainings to enhance skills such as focus, resilience, and collaborative dialog.
I started Downtown Mindfulness in Amherst with the mission to create a sustainable business that helps people develop skills to make their lives—and their communities—better. The trainings combine best practices in mindfulness, neuroscience, and emotional intelligence to enhance people's awareness and agency to transform how they live, work, and learn. My work primarily involves working with organizations, educational institutions, and individuals. To make these trainings accessible to a maximum number of people I utilize flexible pricing and technology.
I stand on a foundation built by many great teachers, the most important being my grandmother: her resilience, generosity, and unconditional love for people and life are intrinsic to who I am today. My academic and professional training includes certification as a Chartered Accountant and auditing experience with Pricewaterhouse Coopers; doctoral training in marketing; and mindfulness training from the Center for Mindfulness, UMass Medical School and in the mindfulness-based emotional intelligence program that started at Google.
Outside of work, I love hiking, kayaking, and swimming in local water bodies with my husband. I enjoy volunteering weekly at the Amherst Survival Center and cooking healthy and tasty vegetarian meals for friends and family. I am a Zumba and BolyX fan and recently took up running. I love creative projects such as designing new ways to learn, painting T-shirts, and creating nurturing spaces and recipes. I am a life-long learner with relentless curiosity. I have a daily mindfulness practice that supports my intentions to speak and act with awareness and kindness.
What I Can Promise
1. Right intentions: aligning my actions with the goal of promoting quality of life, social equity, and conserving our community assets supported by smart growth.
2. Listening: without an agenda, to all perspectives, even those with which I disagree.
3. Curiosity: keeping an open mind to diverse perspectives, with a genuine interest to learn and understand.
4. Compassionate problem-solving: working with my colleagues and District 5 residents to understand their problems, especially those whose voices are unheard, and addressing the systemic issues to provide long-term solutions.
5. Balancing research, experience, and collective wisdom: finding best practices and solutions based on research, the experience of those who have navigated similar situations, and the collective wisdom of Amherst residents.
I will work to bring closer fire service to South Amherst.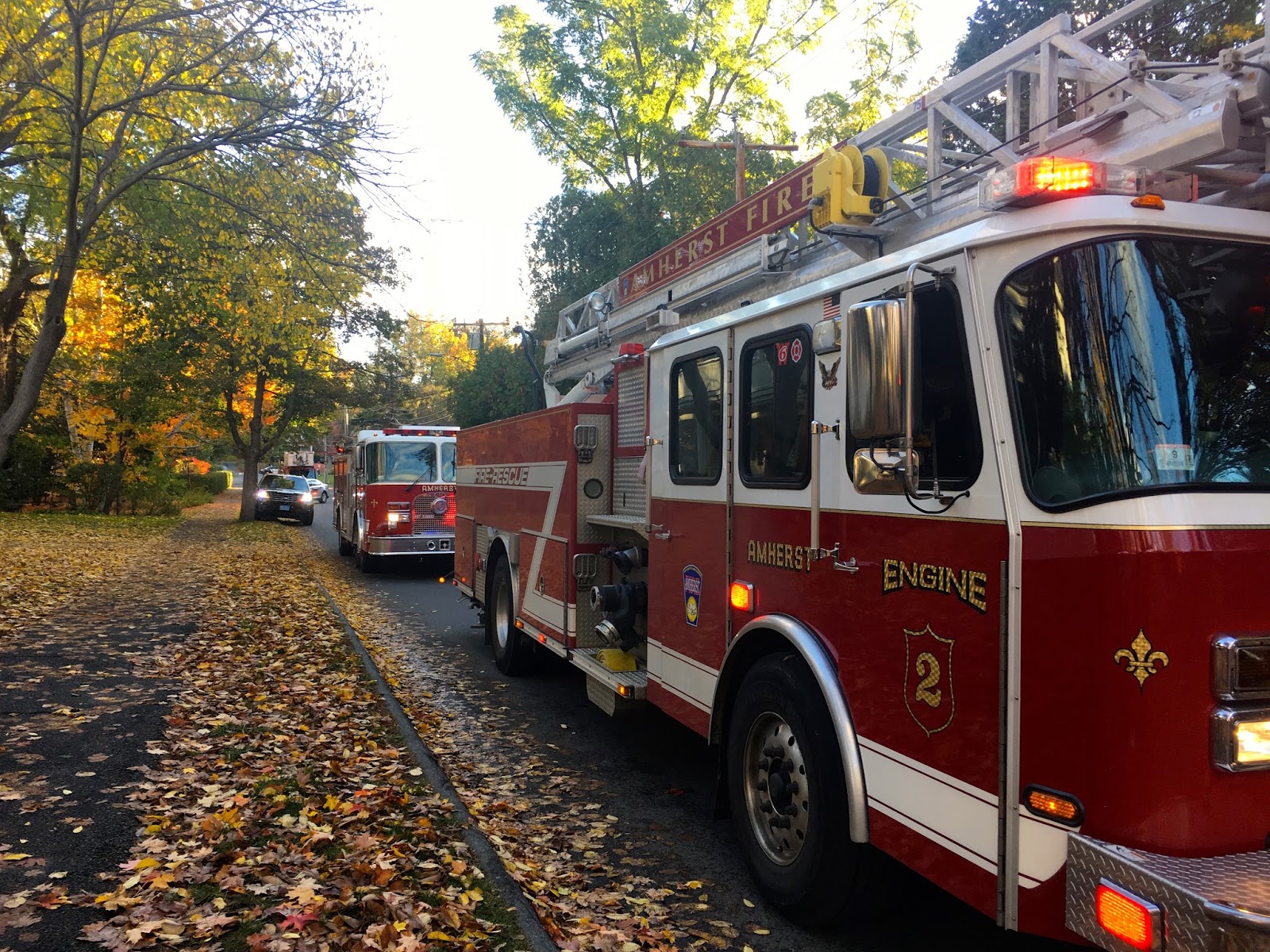 It takes a whole community to govern ourselves. We need to do this together! It is so satisfying and FUN to work side-by-side with your neighbors in a cause for our town.
Come join us, as we bring our campaign to District 5. I would love your help in any way that you can contribute. Fill in the form to the right, and you'll hear from me ASAP about jumping into the team!
I need you! There are easy and quick ways to help with my campaign:
Fill out the form to the right to let me know about your support.
Email your friends and neighbors a link to this website and let them know you are supporting me. Don't wait, send an email now!
"Like" my campaign facebook page.
"Invite" your facebook friends to like my page.
Write a letter to the Amherst Bulletin/Daily Hampshire Gazette and let them know why you are supporting me. (You can email your letter to: amherst@gazettenet.com)
Host a coffee with your neighbors so they can meet me and ask questions—it's a great excuse for a neighborhood get-together!
Make phone calls to voters with me.
Take a nice walk with me and knock on doors in South Amherst.
Donate to my campaign to help cover printing and website costs.
You can donate safely through Paypal by clicking this button.
Or donations can be made by making a check out to:
"Committee to Elect Shalini Bahl-Milne"
and sending it to:
Committee to Elect Shalini Bahl-Milne
78 Linden Ridge Road, Amherst MA 01002
Thank you so much for your support in my campaign!
Note: Contributors who give $200 or more in a calendar year are asked by state law to provide their occupation and employer.